Here is a Youtube link to Paul Arsenau of Dynocom.....
We have installed a 'State-of-the-Art' Dynocom Racing 1250 bhp 2WD Rolling Road. It has a 700 bhp pau for steady state tuning and can run to 1250 bhp for flywheel inertia testing (accelerating a known weight in a known time = bhp). The Flywheel Inertia testing is much more gentle than full load pau absorbing rolling road testing, the engines work for much less time and do not get anywhere near as hot as on old fashioned rolling roads. As well as measuring the bhp at the wheels we also run coastdown tests which give a good indication of transmission losses, which, when added to the wheel bhp gives a close representation of flywheel bhp.

Rolling Road Tuning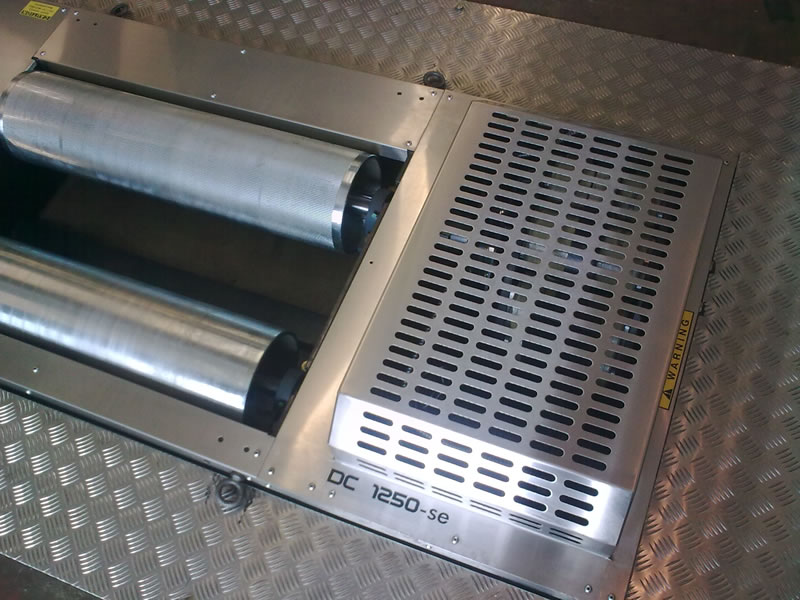 We can test nearly all 2wd cars and motorcycles. The Rolling Road is fully computerised and we can print out all the test results so customers can have a record of their power. We have a hand control in the vehicle and can end a session whenever we wish, no letting the engine die a death 'cos the computer is 'driving' the car . We are in control at all times.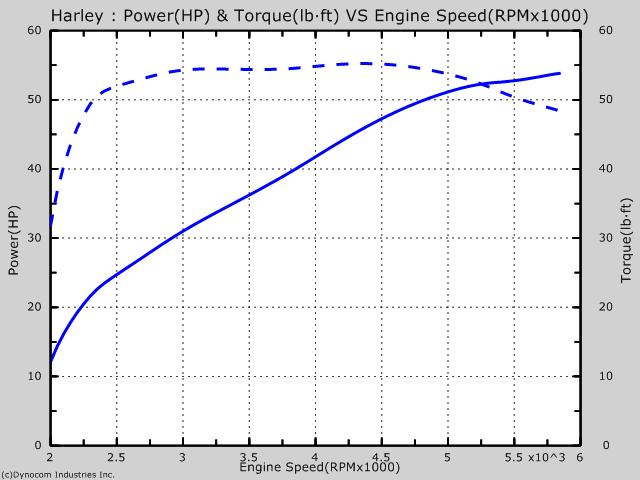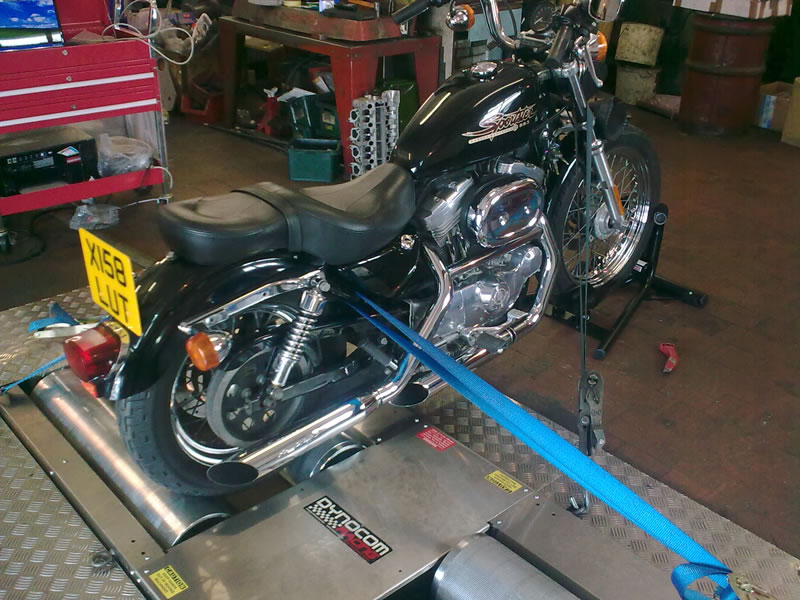 We run quite a few VWs on the Rolling Road.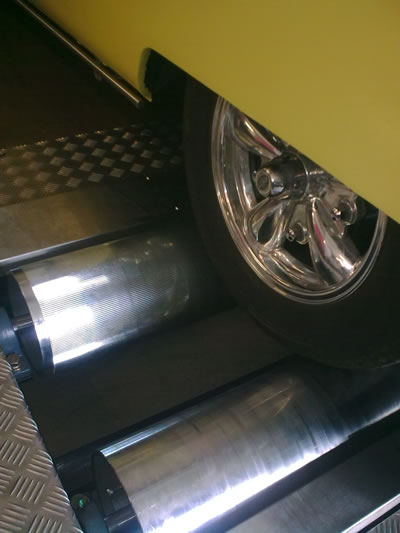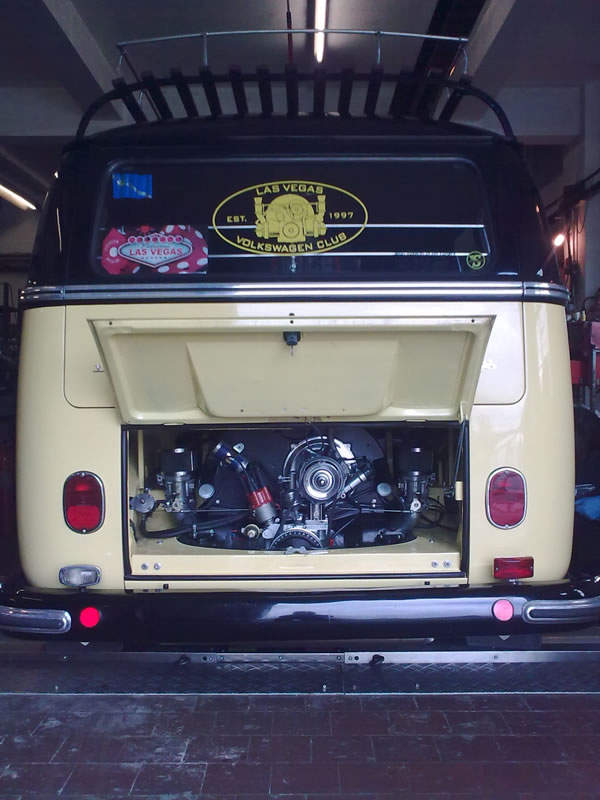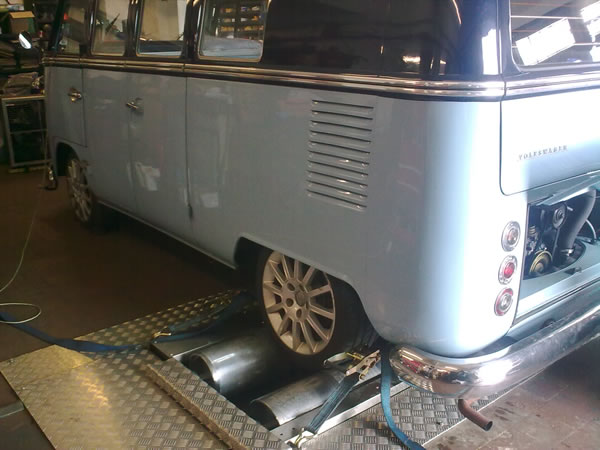 We setup Race and Rally cars for optimum performance and reliability. The Peugeot 205 Rally graph represents the 'before and after' tuning curves.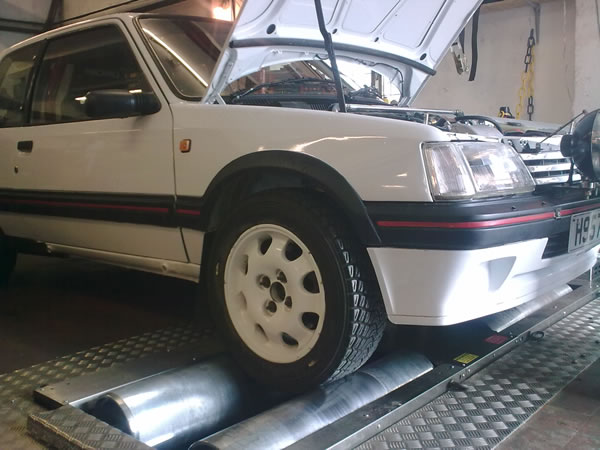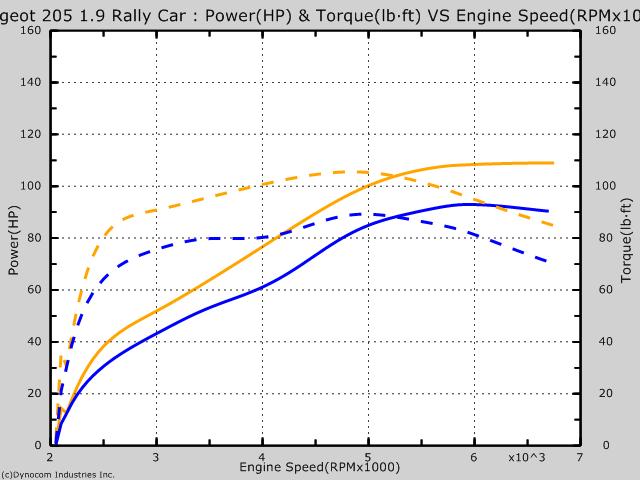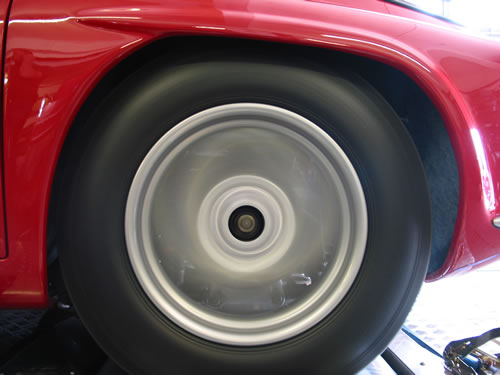 We setup Classic Cars for optimum performance and reliability. The GT6 graph shows 'before and after' tuning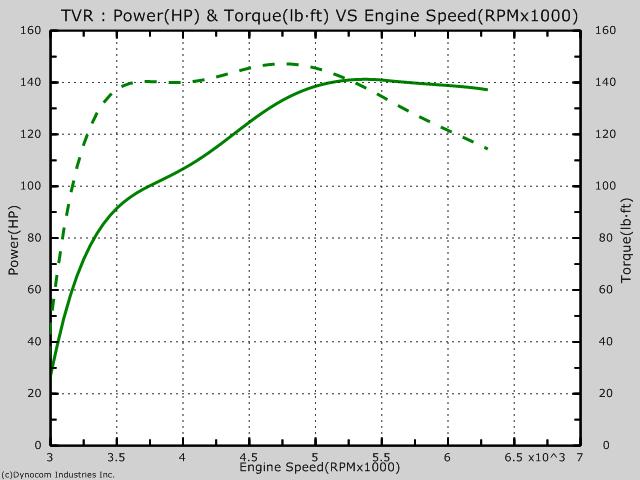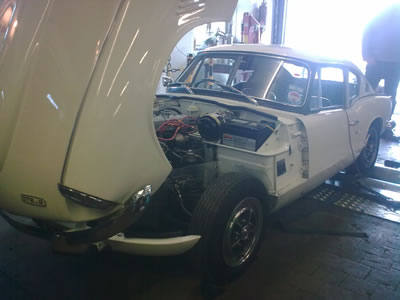 We have been rolling tuning cars for 24 years and are very proud of our new Dynocom Racing Rolling Road. We have already improved many cars, why not see if your car or bike would respond well to tuning, or just want a power test? Call 01773 520021 to arrange a booking or email me by clicking
here
.
It is the vehicle owner's responsibility to ensure the vehicle is in SAFE working condition, this includes adequate oil and water for the engine. Vehicles with obvious safety defects will not be accepted (these include bald or cracked/unsafe tyres etc.) The dyno will be operated to the vehicle owner's specified speed limit. There are always risks (predictable or unpredictable) in running a vehicle at high speeds. Peter Burgess accepts no liability for the failure of any mechanical, electrical or any other component on a customer's vehicle during the course of rolling road testing.
This is our standard waiver/disclaimer and is to be read or signed by all dyno customers before a rolling road session. A pdf file can be downloaded for printing by clicking here, copies are also available for signing at the unit.
To return to the Home Page please click here.
Rolling Road Feedback
Peter thanks again for you doing such an outstanding RR tune-up on my car and at such great value – I thoroughly and highly recommend your RR-tune-up to others
As you know this RR tune-up was the 3rd on the car in nearly 4 years, the first being done by a company local to me and the previous to visiting you was done by a recognised expert in the type of engine in my car – yours was by far the best and most effective with great results
Even from the short and restricted run I was only able to do before leaving you told me the car was much better
I've now been able to fully test the car on a Sporting Bears weekend tour leading the way for three other more powerful, quicker and faster cars on some great south west counties back roads – all were surprised by the way my car went and were pleased with the pace I set making the drive enthusiastic for them too
Even less obvious but very important things like easier starting on choke have improved and the increasingly important mpg is obvious just from the decrease in time it takes for the fuel gauge to move from F to E
Even allowing for the cost of the journey from my home and back and buying my wife drinks and a meal the visit was a fabulous investment which paid immediate returns from the moment I drove the car after your excellent RR tune-up
thank you, Nigel 20th June 2011